Are you ready to finally admit that the garage is full of clutter and overloaded shelves? That you have no more space for the garden tools or that new lawn mower you recently bought for the summertime? Well, it's time to invest in that additional storage with a backyard shed from Sauna Depot.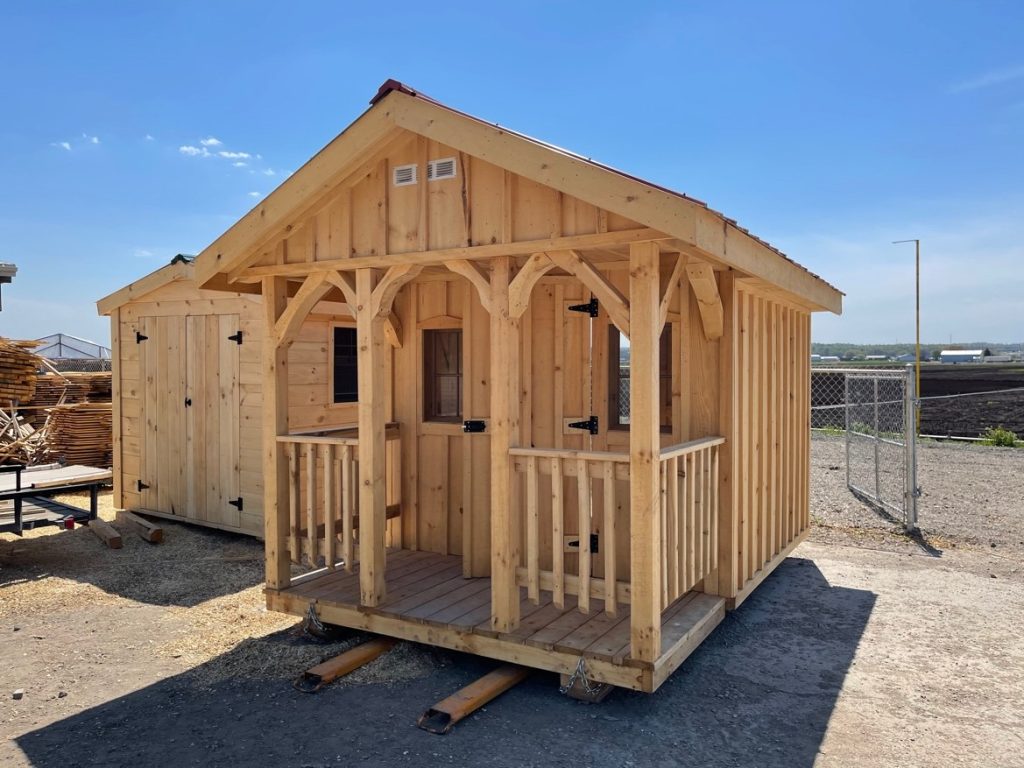 Although it may not seem like a storage shed will make a significant difference –we've come up with 6 benefits to prove otherwise and show you why it's the perfect solution to your storage problems.
Improves The Look of Your Yard
The sheds from Sauna Depot are 100% Canadian made and are designed with the highest quality wood that prevents rust and tear. The aesthetic of your outdoor matters, and a beautifully built shed will be an eye-catching feature to any green lawn.
Increase The Value of Your Property
Any buyer coming in to see your property would certainly consider a backyard shed a win-win in their real estate search! A quality backyard or garden shed grants the potential buyer immediate extra storage or gives them the option to reimagining an additional feature to the home that could be used for something else.
Protects Your Equipment and Supplies
Why not keep your lawn mower, shovel, garden tools, and pool toys all in one accessible space? A backyard shed from Sauna Depot offers a stable and reliable space to keep your personal items safe and out of reach. Not to mention, our shed installations guarantee a safe and durable place to keep your personal items protected from any weather condition.
Extends Your Creative Area
A shed can always be used for something much more than storage. In fact, many of Sauna Depot's sheds come with large porches that can be utilized with outdoor chairs and benches to enjoy a cup of coffee. The sheds expand your living space and can be transformed into an alternative getaway just a few steps from your existing home.
Reduces Clutter
The idea of decluttering can be overwhelming, but our sheds give you a fresh start to an organized lifestyle. Leave your front yard tools and items in the garage, while having the perfect place to store all your backyard items in your new shed. You can finally have easy access to storing away toys, machinery, and so much more just steps away from where they were used.
Budget Friendly
Why go through the scenario of building an extra garage or purchasing a larger home? The sheds at Sauna Depot are sold with your budget in mind. You can finally have the extra space without breaking the bank with a reliable and safe shed that brings beauty and comfortability to your day-to-day life.
To Conclude
The additional storage space to your outdoor home can revolutionize your creativity, imagination, and organization skills. Sauna Depot has built thousands of sheds over the last 5 years and has helped customers enhance their shed solutions from start to finish. Our Burlington Ontario location sells sheds of all shapes and sizes, and we can ensure that there is a backyard shed waiting to fit your exact needs.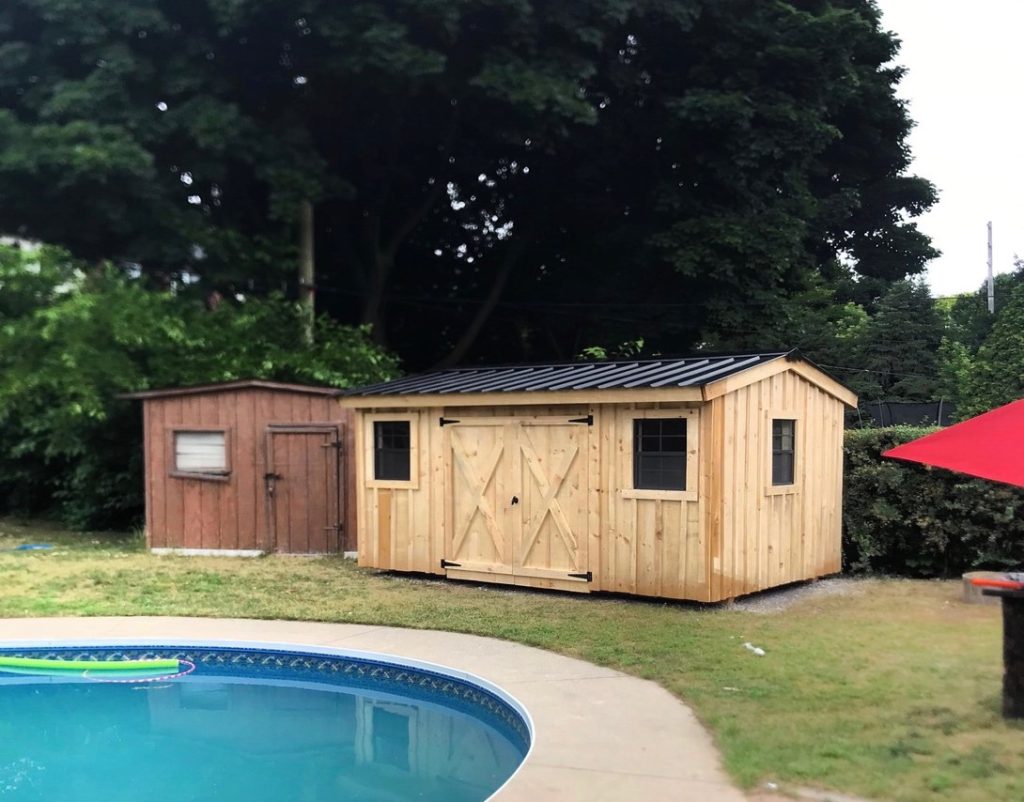 Contact us today to get started on your backyard shed journey or fill out our online form today!
416-455-9955